We need to talk about the lack of diversity in Parisian fashion
This week, #DebutDoll Batty, who hails from Paris, gives you her view of diversity in the Parisian fashion industry.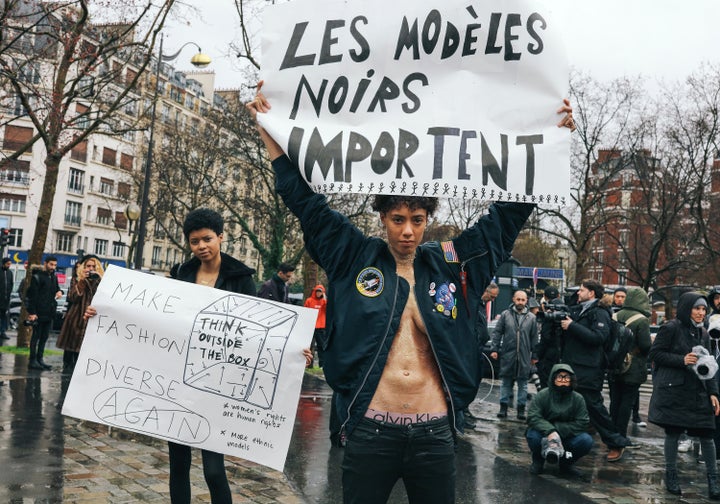 Fashion is the world where everything can happen. Fashion is my passion; my everything. Since I was a child, working in the fashion industry has been my number one goal.
One thing I have always been concerned about in France is the lack of diversity in this field. Fashion is magical – as a child, this is why I expected it to be a world full of positivity and opportunities. But as I grew older I began to question this: can a black girl succeed in a big magazine? Which mixed race woman has actually succeed  as a fashion director? What is the percentage of African workers in a fashion magazine? At sixteen-years-old, these kind of  questions were in my head all the time.
Today, after working across the world in different aspects of the fashion industry, I have found that my worries about the lack of diversity in fashion is something I had learnt from my Parisienne environment. I have worked incredibly hard to get to where I am in the French fashion industry; I have learnt that I must work twice as hard than others (much like Ronan Pope told Olivia in Scandal).
Fashion is evolving all the time and anything can happen in the fashion industry – you have a place within it, no matter who you are and where you are from. My advice if you are worried about finding a place in fashion? Don't give up and try to change the world with your talent.
 Words: Batty Bathily
Twitter: @BattyWR 
The UK's first Career & Lifestyle Magazine for women in the Creative and Media industries.