Introducing Harley Weir and Ruth Hogben: the women making waves behind the scenes
Highlighting the work of two leading female artists working in fashion and why we should all celebrate them – get ready for some ultimate #GirlLove.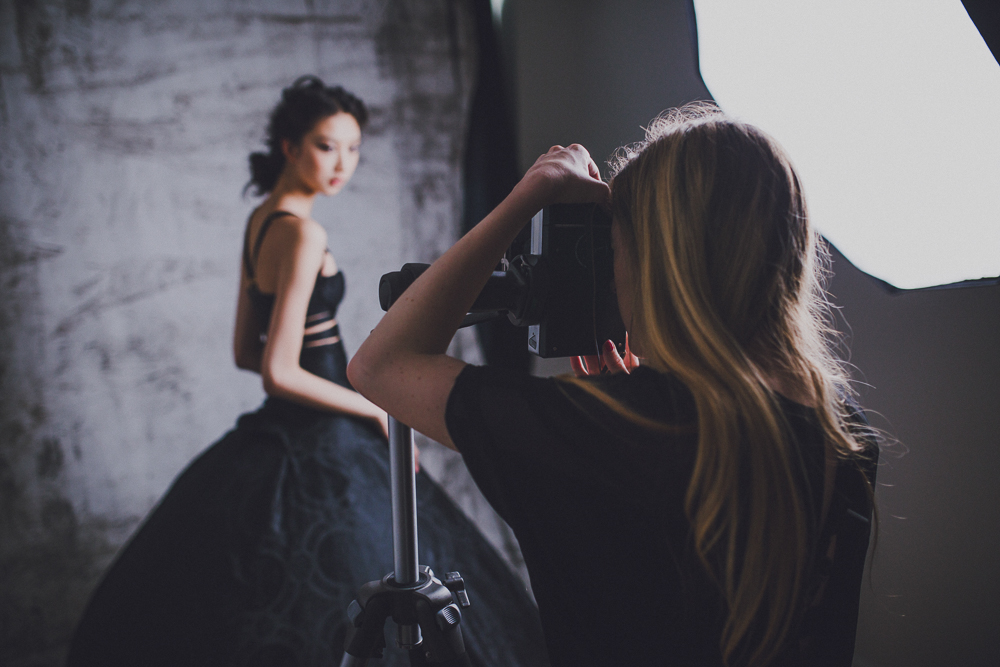 When considering fashion photography and film it is often male directors, visual directors and photographers discussed. For an industry so female-dominated, women behind the camera are often ignored or dismissed. In an effort to change this, Debut is throwing the spotlight on two of our favourite female image-makers.
The impact of women behind the lens has influenced the greatest movements in fashion history. Equal female opportunity is slowly but surely becoming more apparent and stronger every single day, and the art of photography and film is one of endless avenues for women to explore. Through fashion photography these artists are empowering women and the female gaze.
Ruth Hogben
Ruth Hogben is one of many leading creatives in the industry, with an impeccable resume that competes with the finest of leading male fashion film directors and photographers today. Hogben first made her waves on to the scene as an assistant photographer to none other than Nick Knight. Her career spans from heading celebrated fashion campaigns and movies, as well as launching her to work with empires such as Louis Vuitton, Barneys, Selfridges and MAC Cosmetics. Hogben is truly a pioneer; leading female photographers like Hogben are changing the face of fashion and have impacted the way we see this art and women in the industry drastically.
Harley Weir
Harley Weir is a name that should be on the lips of all fashion enthusiasts – she is one of, if not, the leading fashion photographer of today. Weir's work began with experimenting with analogue photography during her studies; she then went on to create a truly intimate look at today's society with subjects that broaden from each and every project. Weir's unique vision, keen eye for detail and way she looks at the feminine body through her own self-expression attracts the likes of huge fashion brands to work with her.
Words: Dilpreet Taak
Instagram: @dilpreettaak
The UK's first Career & Lifestyle Magazine for women in the Creative and Media industries.