Everything you need to know about Halima Aden and her 'Modest Fashion' campaign
The unequivocal model of 2017 is Halima Aden. The 19-year-old model has continually made history, from being the first Somali-American to compete in a Miss USA pageant (she represented Minnesota in 2016 and was the first model to wear a hijab in the competition), to being IMG's first signed Hijab wearing model, Aden has stormed the industry and forced it to rethink it's incredibly restrictive, one-way image of beauty.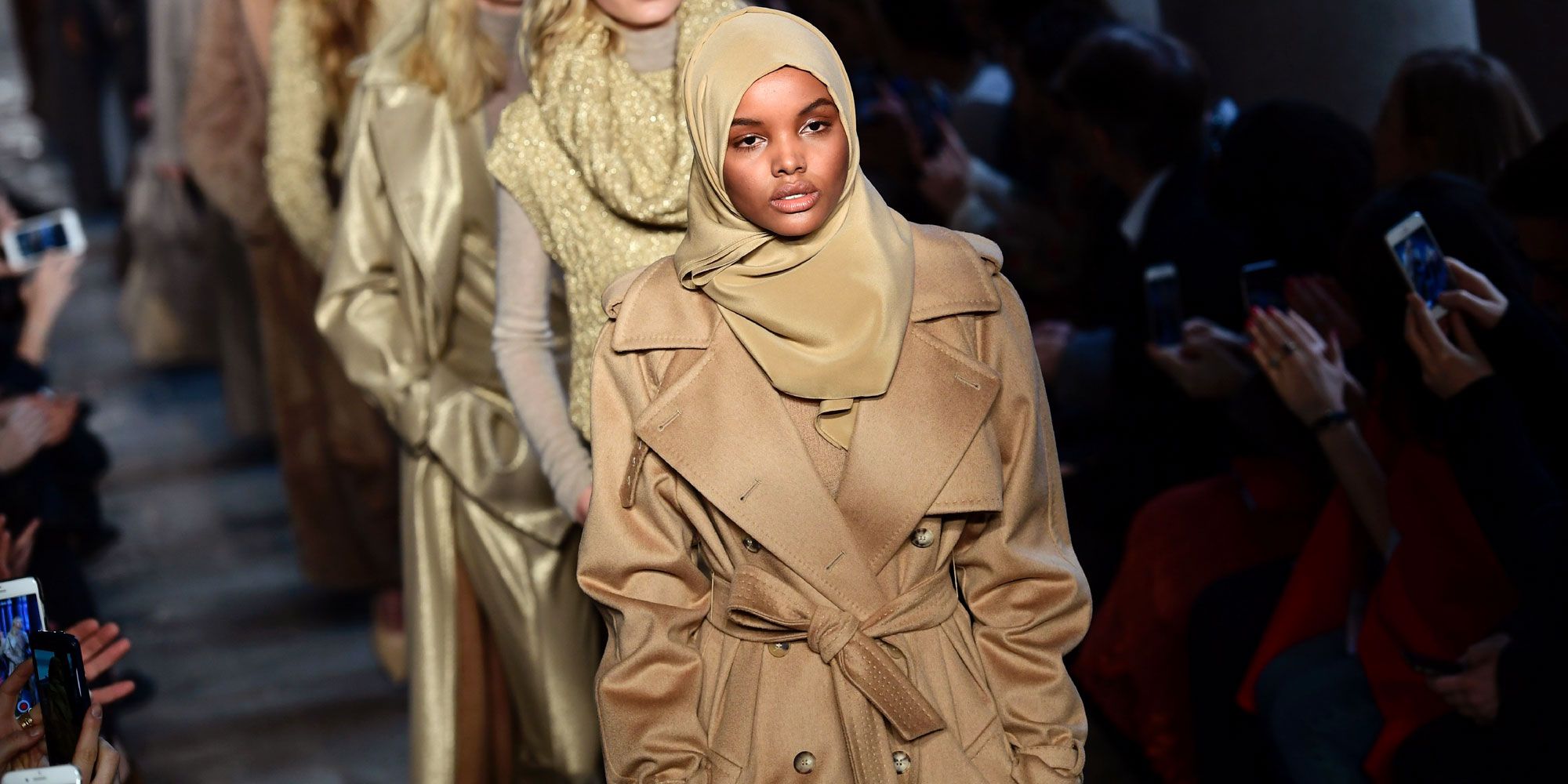 In her short but so far impressive career Aden has become a spokeswoman for 'modest fashion': modest fashion for the woman that is conscious about trends and that enjoys beautifully crafted and luxury clothing. Aden has walked for some huge designers (Kanye West's Yeezy, Max Mara, and Alberta Ferretti) and appeared on iconic magazine covers (Carine Rotfeld's CR Fashion Book) whist wearing a hijab. Her presence has changed conversation around diversity in fashion and the need for fashion for all; fashion that works for women's personal preference and religious belief, not against it.
"I feel best when I am modestly dressed," Aden discussed modest fashion and her religious believes earlier this year. "It's a choice I make and am proud of; for me, I don't think I have to show skin to be beautiful. There is a misconception that young Muslim women are oppressed. That simply isn't the case. I choose to dress modestly and choose to cover my hair with a hijab; not all Muslim women make that choice and that's okay. We are all different!"
Now Aden has landed her first international fashion campaign for London- and Dubai-based luxury brand The Modist. The capsule collection of beautiful caftans includes designs from Mary Katrantzou, Osman and Adam Lippes, and has been released to tie in with Ramadan.
The cherry on top of the cake? The collection capture's one of 2017's top trends (and Debut's favourite colour): Millennial Pink!
Words: Esther Newman
Twitter: @estherbnewman
The UK's first Career & Lifestyle Magazine for women in the Creative and Media industries.