Everything you need to know about genderless fashion
What exactly is genderless fashion and why we need to talk about it?
Genderless fashion is a concept that understands that the clothes people wear does not define an individual's gender identity; it's an expression of art and culture, a freedom that all should embody with no attachment to social rules or guidelines.
Genderless fashion is a movement that is blurring the lines between how females and males are expected to appear. It's a flow of unisex styles that presents no boundaries to what one can wear, or who they can be. Explored by fashion enthusiasts around the world, genderless fashion is spreading its IDGAF wings and embracing all.
A hundred years ago, for women, it was not socially acceptable to wear trousers until the 1920's/early '30's. However, thanks to WW1 and WW2 radically changing attitudes about womens' roles and responsibilities, more females pushed through those barriers and enabled others to have the leisure of wearing such simple, comfortable garments.
Before this, the notion of women dressing in a 'male' garment was unheard of and considered absurd. Well, almost a full century later we are finally seeing this freedom being passed over to men of the 21st Century. Recently, A group of male students showed up in skirts to Isca Academy in Exeter, England, where the dress code required boys to wear long pants, challenging those double standards.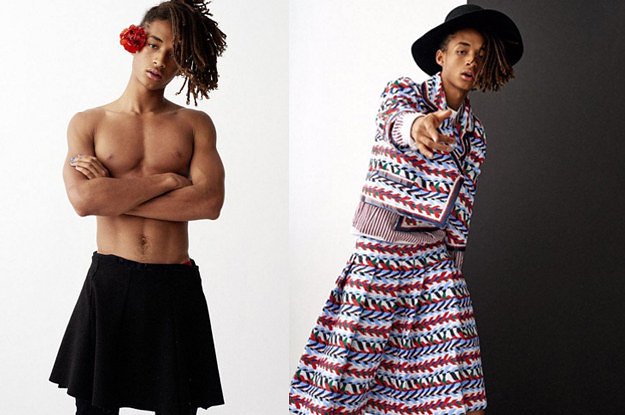 Last year, we fell in love with the gender-defying threesome that is Adwoa Aboah, Binx Walton, and Slick Woods. These women blur the lines of fashion and continue to advocate their message of genderless fashion and the power it beholds. Other celebrity supporters include Jaden Smith (who wore a dress in a Louis Vuitton campaign and to prom with Amandla Stenberg) and Young Thug (the rapper wore a dress to his wedding and on the cover of his album, Jeffrey).
This collective of woke fashionistas continues to push the ideals of genderless fashion into the mainstream until, finally, all are comfortable in whatever clothes they chose to wear.
Words: Dilpreet Taak
Instagram: @dilpreettaak
The UK's first Career & Lifestyle Magazine for women in the Creative and Media industries.