Debut Dolls around the world: how to pull off a Parisian weekender on a budget
Summer is here and it seems like everyone and their grandma is off to exciting climes. If, like me, you often find yourself searching 'vacay inspo' on Pinterest and discussing your wanderlust with friends, then this is the guide for you. Planning a last minute holiday doesn't need to break the bank if you play your cards right – here is our guide to the ultimate budget trip to the City of Lights, Paris. After all, as Blair Waldorf told Serena van der Woodsen in an Gossip Girl, "You might as well be sad in Paris."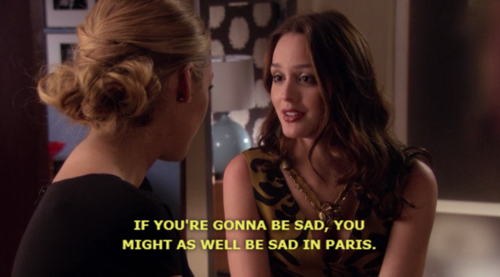 How to get there?
If you're in Europe, it's a win-win situation! You have multiple ways to get to Paris. From London it only takes two hours via the Eurostar train. Another great option from London is flying – try comparison websites like skyscanner.net for the cheapest flight deals.
If you want to save money, my favourite option is Snap Eurostar. You can get up to 50% off train tickets! Only tricky thing with this is that you will only know your journey times 48 hours before you leave – perfect though for a last minute trip!
Where to Sleep?
Personally, I think the best option is Airbnb; you have the whole place to yourself and you can get the real 'Parisian experience', even if this is just for the night. Whether you Airbnb, hostel or hotel it, location is key. Areas I suggest are Châtelet, Saint Michel and Bastille.
Where to eat?
Food in France is exquisite, if there is one thing that is perfect here it is the food.
If you're looking to go to at least one good restaurant with low prices then try Le Paradis du Fruit in the Champs-Elysées area. Apart from that, you will easily find great restaurants just walking down the streets.
For the Apéro time, Happy Hour is your best friend. Starting around 4 pm, you will get cocktails at low prices in a lot of Bars/Terrace Cafés (the perfect spot for this is the bars surrounding the Châtelet les Halles).
Where to have fun?
A lot of concerts and events are happening during summer, make sure to check what is happening when you're coming.
Here's some activities that require no money at all:
Walking: Paris is a big city but a lot of famous spots are close together. Even if you don't know the city like the back of your hand, walking is a must to enjoy Paris at its best (in the summer sun!). You will discover even more of the city and hidden spots, plus you will spend less money and burn some calories. It's the best of both worlds!
Throw an Apero au Quai de Seine (translation: aperitif by the banks of the Sein). Ingredients required: a bottle of Rosé, some Compté (French cheese) and some macaroons.
Organize a picnic at the bottom of the Eiffel Tower – this is easy to organize, just go to the Champs de Mars with some yummy treats and that's all. The Dame de Fer will shine and sparkle every couple of hours to make your experience unforgettable.
Photo Session: Paris at night is really beautiful and full of art hot spots (the Musée du Louvres and Place Concorde are the perfect place to take amazing pictures). Running through the streets of Paris you will have the time of your life and the two spots are very close together which makes life easier.
Where to Party?
There are a lot of open places at night. Paris is a party at nightfall – put your sparkly dress on and go where the wind takes you.
We hope this helps you plan the best holiday possible, if you need more information or have any questions, send me a DM on Instagram at @battybathily.
Words: Batty Bathily
The UK's first Career & Lifestyle Magazine for women in the Creative and Media industries.